IT-BUSINESS SOLUTIONS IT-Security IT-Cloud IT-Infrastructure IT-Service IT-Business IT-Solution
We secure IT-Systems against unauthorized access.
With us at your side, your IT-Systems are optimally protected against unauthorized access: Our expertise in IT-Security guarantees maximum security for your data and processes.
Maximum IT-security.
Our mission.
Your success.
CYBER

SECURITY

FOR SUCCESS
IT-

Security

is our mission.
As a renowned IT company, it is our declared mission to offer companies the maximum protection in the field of IT security.
We rely on innovative IT security solutions to provide our customers with tailored protection. As a partner for IT security systems, we work closely with Fortinet , a leading global provider of network security solutions. Together, we offer you a comprehensive IT security strategy that can be tailored to your individual needs. We are your reliable partner for the future of IT security. 
Protection sensitive partner
With the help of encryption and access controls, companies can effectively protect confidential data and information from unauthorized access. A comprehensive IT security strategy is essential to ensure the confidentiality and integrity of data.
Regular data backups and backup systems help ensure that companies do not lose valuable data and information even in the event of a cyber attack. A comprehensive IT security strategy should therefore always include a backup concept to ensure data availability.
IT security is now essential to protect the brand and reputation of companies from cyber attacks. A successful attack can affect the trust of customers and business partners and cause significant financial damage. Therefore, companies should invest in robust IT security solutions.
Automated IT security systems can help companies save time and resources by replacing manual checks and responses to threats. A well-designed IT security strategy can thus not only reduce the risk of cyberattacks, but also increase operational efficiency.
In many industries, there are legal regulations and guidelines that govern the handling of sensitive data. IT security is a key aspect in ensuring that companies meet these requirements. Investing in IT security can help companies avoid potential penalties and fines and ensure compliance.
Early detection of threats
An important task of IT security is to detect threats at an early stage before they can cause damage. There are various technologies and methods for this, such as monitoring network activities or analyzing log files. A well thought-out IT security strategy should take these aspects into account in order to be able to react quickly to possible threats and avoid damage.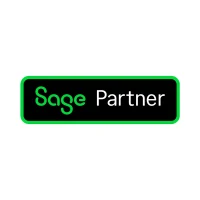 Contact us conveniently via the contact form and we will get back to you as soon as possible.